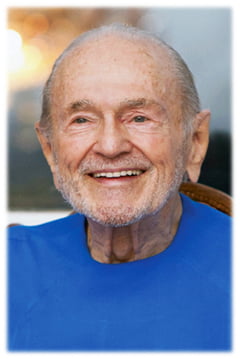 Ananda is a global movement that lives and shares the teachings of Paramhansa Yogananda, author of the spiritual classic Autobiography of a Yogi. Ananda was founded in California in 1969 by Yogananda's direct disciple, Swami Kriyananda. Through its classes, retreats, centres, communities and various outreach activities, Ananda serves as a spiritual oasis where truth-seekers can quench their spiritual thirst with Paramhansa Yogananda's Self-Realization teachings and have satsang (spiritual-friendship) in the company of like-minded souls.
In 1948, at the age of 22, Swami Kriyananda met his Guru, Paramhansa Yogananda, and became his disciple. In 1969 he started Ananda Village in northern California, the first of many Ananda communities, teaching centres, and ashrams all over the world. Swami Kriyananda is also the author over a hundred books and pieces of music.
Paramhansa Yogananda, born in 1893, was the first yoga master of India to take up permanent residence in the West. Yogananda arrived in America in 1920, and proceeded to travel throughout the United States on what he called his "spiritual campaigns."
Hundreds of thousands filled the largest halls in major American cities to see the yoga master from India. Yogananda continued to lecture and write up to his passing in 1952. Yogananda's initial impact on the western culture was truly impressive. But his lasting spiritual legacy has been even greater. His Autobiography of a Yogi, first published in 1946, helped launch a spiritual revolution in the West. Translated into more than a dozen languages, it remains a best-selling spiritual classic to this day.
Nayaswamis Jyotish and Devi are spiritual directors of Ananda Sangha Worldwide — Nayaswami Jyotish is the spiritual successor of Swami Kriyananda. Jyotish met Swami Kriyananda in 1966, and Devi in 1969. They worked closely with him to build Ananda's work around the world. Nayaswamis Jyotish and Devi travel throughout the United States, India, and Europe speaking on spiritualizing daily life and the practice of Kriya Yoga meditation. They have each also written and edited several books.