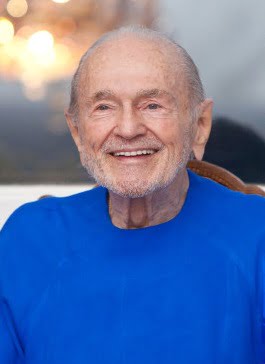 The Ananda Monastic Order was founded by Swami Kriyananda, a direct disciple of the Indian master, Paramhansa Yogananda. Ananda monks and nuns practice a "bliss-affirming" approach to renunciation, as opposed to the old life-negating approach.
They live the teachings of Paramhansa Yogananda as a means of fulfilling the final goal of all souls: divine freedom or moksha.
Friends of Ananda Monastery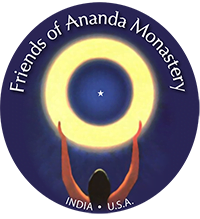 Join the Friends of Ananda Monastery by signing up to receive email news and updates from the Ananda Monasteries in the U.S. and India. Latest updates here.
"Man's power is limited, but God's is without limitation"
Deepening Your Spiritual Life with Ananda Monastery
Join the Saturday Evening Satsangs with the Monks of Ananda Monastery from 7:30 to 8:00 PM IST.
Latest Guru Kripa Forest Hermitage Updates
We recently had a Ceremonial planting of "Triveni." This is a traditional planting of the three most sacred trees in India: Pipal, Banyan, and Neem. Temples and villages all used to have this planting, where the three trees are grown with their trunks touching each other. The three trees represent the Hindu trinity of Brahma, Vishnu, and Shiva. The triveni is right next to where our temple will be built. A triveni planting is said to have the power to accelerate the spiritual growth from sadhana performed under the trees.
The Banyan seedling which was planted in the Triveni has a unique and blessed history. Last October some of us went on a pilgrimage to Serampore, near Kolkata, with Nayaswamis Jyotish and Devi, spiritual directors of Ananda Sangha worldwide. One day we visited Rai Ghat, where there is a Banyan tree that features prominently in Autobiography of a Yogi. Mahavatar Babaji miraculously appeared to Sri Yukteswar under that tree — many Ananda pilgrims visit there each year.
We were able to collect some seeds from the falling fruit. The seeds were planted and have given us a few Banyan seedlings. One of the Banyan seedling is part of the Triveni, and a first-generation child of the Babaji Banyan Tree. 
Nayaswami Devarshi has recently written a new  book on kriya yoga.  It is called Kriya Yoga: Spiritual Awakening for the New Age.   This book is for everyone – aspiring devotees, new and long time practitioners. It talks about both how and why to take up the lifelong practice of Kriya Yoga. Through real-life stories from longtime Kriyabans, it shares those attitudes and practices that can help or hinder your progress on the spiritual path.
The worldwide launch happened on 20th May in the evening at Ananda Village with Nayaswamis Jyotish and Devi.
More upcoming book signing events are planned for Chandigarh, Ludhiana, Kolkata, Delhi, and Mumbai.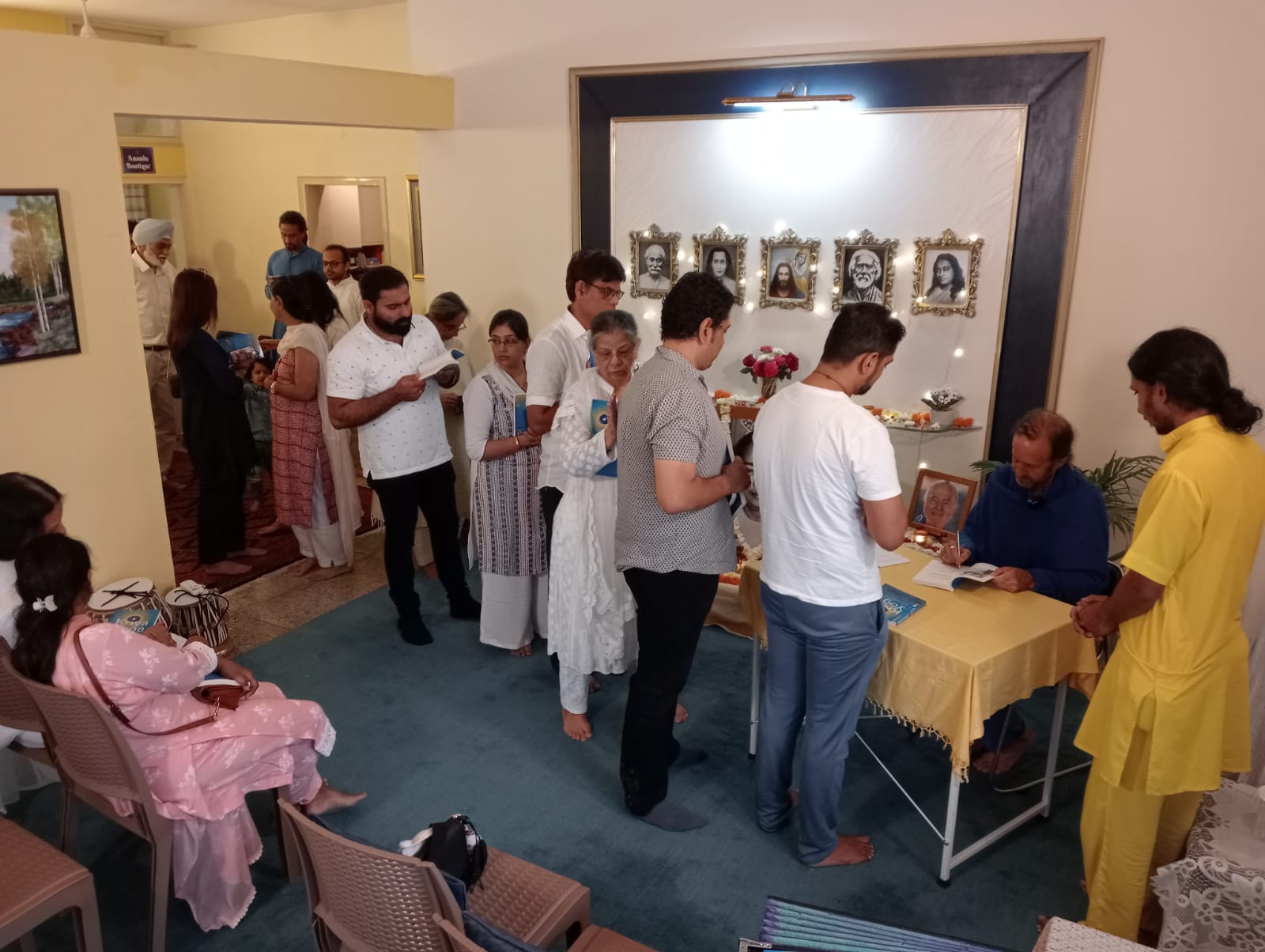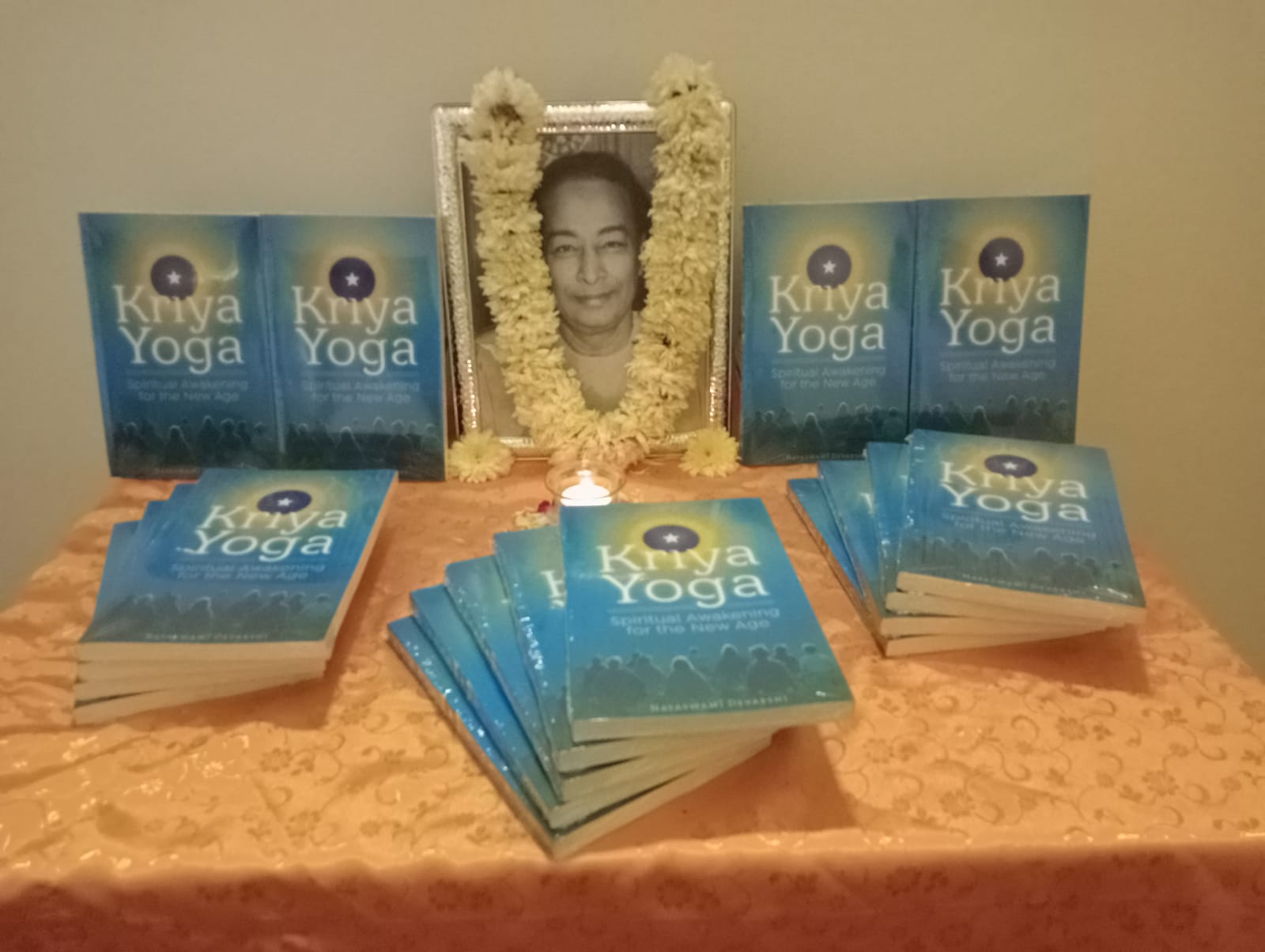 Affirmations for Self Healing