Dear Friends of Ananda Monastery,
We hope you are doing very well with the grace & blessings of God and Gurus 🙂 All the monks are also doing very well.
We felt inspired here to share more joy and updates from the monastery with you.
As you know with the generous support and prayers from the Friends of Ananda Monastery, we purchased a 4.5 acre plot in Boonga in Haryana, close to Chandigarh, India in June 2021. (Chandigarh is a few hours north of Delhi). We are building the monastery as Swamiji envisioned – creating an uplifting environment to support monks with their deep communion with God, and with their joy-filled intense Seva.
We recently on February 26th 2022, had the Gurukripa Hermitage Monastery blessing with Nayaswamis Jaya and Dhyana ji. Rains blessed us at the start of the event and in a short while after that, the skies cleared for us to have a very special blessing ceremony! We also had a strolling kirtan where we showered rose petals and blessed the land with the holy water from Ganges, River Jordan, and Sea of Galilee. You will find the photos and drone footage of the Hermitage blessing on the website.
We also have more wonderful news to share with you. We have two new monks who have joined us. Both Rajas and Reahanth took Kriya from our Ananda India Home Study course (which Monks help with). Rajas recently completed one year at the monastery. Reahanth is from South Africa, where Ananda's work is steadily growing. Both of them are doing very well and with their service, helping share Master's vibrations and teachings with more souls.
Our regional language courses in Hindi and Telugu, managed by Monks, are also doing very well. The Hindi course already has around 100 kriyabans.
Meditation groups are springing up across India and around the world. They are the lamps of light that will help this world, more and more, during the challenging times.
In Divine Friendship,
Devarshi and Jemal for Ananda India Monastery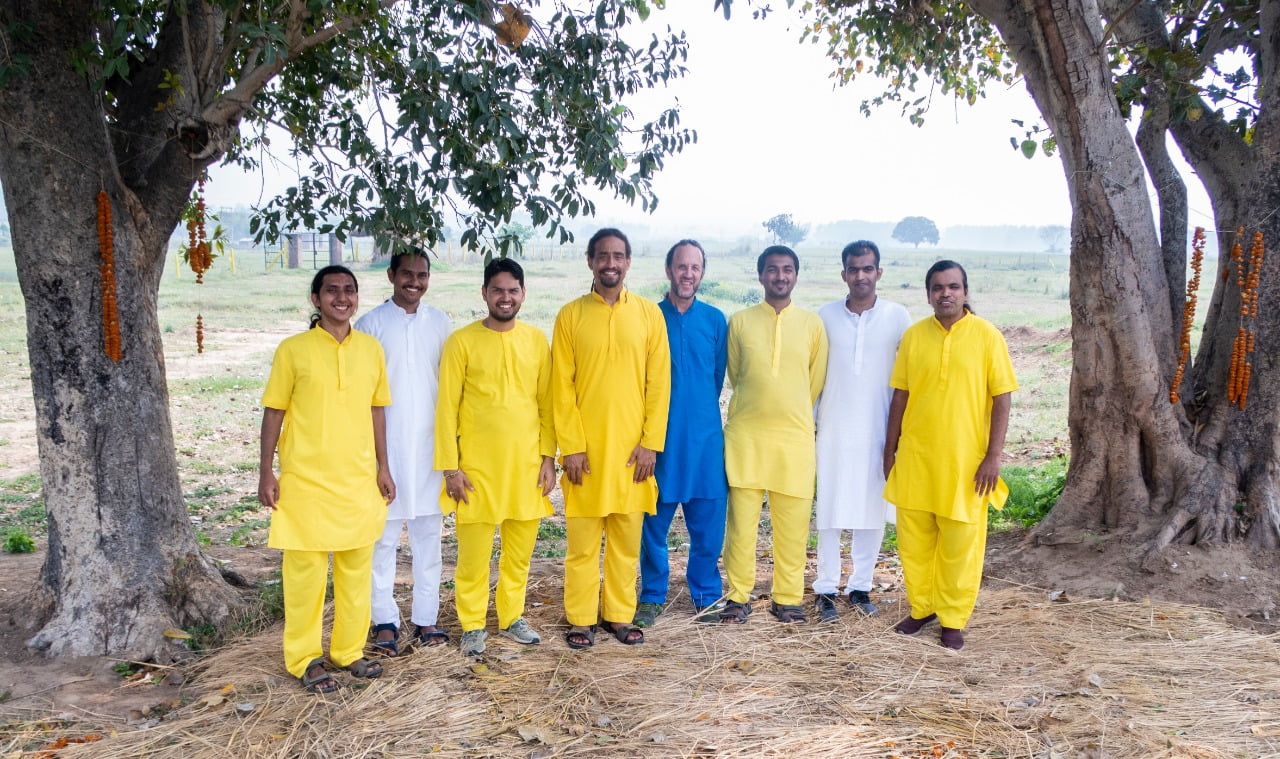 Monks from L to R (Premdas, Rajas, Vineet, Jemal, Devarshi, Ramesh, Reahanth, Jaydev)